BÄST 1966
1 River deep mountain high
Ike & Tina Turner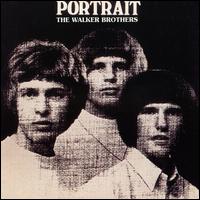 2 The sun ain´t gonna shine anymore
Walker Brothers
3 Lightnin´ strikes
Lou Christie
4 Where were you when I needed you
Grass Roots
5 Lovers of the world unite
David & Jonathan
6 Walk away Renée
Left Banke
7 Little girl
Syndicate Of Sound
8 Soul and inspiration
Righteous Brothers
9 California dreaming
Mamas and Papas
10 Oh no no I got the feeling
Neil Diamond
11 You don´t have to say you love me
Dusty Springfield
12 Where have all the flowers gone
Johnny Rivers
13 Sunshine Superman
Donovan
14 Crying in the street
Lou Christie
15 My world is empty without you
Supremes
16 Out of time
Chris Farlowe
17 Take me for what I´m worth
Searchers
18 19th nervous breakdown
Rolling Stones
19 You were on my mind
Crispian St Peters
20 I´m ready or love
Martha & the Vandellas
21 I believe
Righteous Brothers
22 Jenny take a ride
Mitch Ryder & the Detroit Wheels
23 Eleanor Rigby
Beatles
24 Island in the sun
Righteous Brothers
25 Wedding
Hep Stars
26 Paint it black
Rolling Stones
27 Cherry cherry
Neil Diamond
28 Kicks
Paul Revere & the Raiders
29 Take it or leave it
Searchers
30 Land of 1 000 dances
Walker Brothers
31 A hazy shade of winter
Simon and Garfunkel
32 I saw her again
Mamas and Papas
33 Just like a woman
Manfred Mann
34 Little man
Sonny and Cher
35 Homeward bound
Simon and Garfunkel
36 Poetry in motion
Ola and the Janglers
37 Wouldn´t it be nice
Beach Boys
38 Have you seen your mother baby
standing in the shadow
Rolling Stones
39 Sweat Pea
Tommy Roe
40 Dum dum
Deejays
41 Stop stop stop
Hollies
42 Marble breaks and iron bends
Drafi Deutscher
43 Wild thing
Troggs
44 Good vibrations
Beach boys
45 High time
Paul Jones
46 Mellow yellow
Donovan
47 You can´t hurry love
Supremes
48 Cherish
Association
49 96 tears
? and the Mysterians
50 Pied piper
Crispian St Peters
51 Psychotic reaction
Count Five
52 Dirty water
Standells
53 Barbara Ann
Beach Boys
54 L.O.D
Lenne & the Lee Kings
55 Flowers on the wall
Statler Brothers
56 A well-respected man
Kinks
57 I can´t let go
Hollies
58 Dedicated follower of fashion
Kinks
59 Shapes of things
Yardbirds
60 What becomes of the broken hearted
Jimmy Ruffin
61 Ebb tide
Righteous Brothers
62 Sloop John B
Beach Boys
63 Walk with faith in your heart
Bachelors
64 Give me your word
Billy Fury
65 This old heart of mine
Isley Brothers
66 Les élucubrations d´Antoine
Antoine
67 Guantanamera
Sandpipers
68 You don´t love me
Gary Walker
69 Along comes Mary
Association
70 Hold tight
Dave Dee, Dozy, Beaky, Mick and Tich
71 White cliffs of Dover
Righteous Brothers
72 Muddy water
Johnny Rivers
73 I am a rock
Simon and Garfunkel
74 My love
Petula Clark
75 Rainy day women nos 12 & 35
Bob Dylan
Klicka på understrukna artistnamn
för mer information!

River Deep, Mountain High
When I was a little girl
I had a rag doll,
the only doll I've ever owned.
Now I love you just the way
I loved that rag doll,
but only now my love has grown.
And it gets stronger in every way,
and it gets deeper, let me say.
And it gets higher day by day.
Chorus:
Do I love you,
my oh my, yes, river deep, mountain high.
If I lost you, would I cry, oh, how I love you baby, baby, baby, baby.
When you were a young boy, did you have a puppy,
that always followed you around?
Well, I'm gonna be as faithful as that puppy,
no, I'll never let you down.
'Cause it goes on like a river flows,
and it gets bigger, baby, and heaven knows.
and it gets sweeter, baby, as it grows.
Chorus
I love you, baby,
like a flower loves the spring.
And I love you, baby,
like a robin loves to sing.
And I love you, baby,
like a schoolboy loves his bag.
And I love you, baby, river deep, mountain high.
Chorus
The Sun Ain't Gonna Shine Anymore
Loneliness is a coat you wear
The dark shade of blue is always there.
Emptiness is a place you're in
With nothing to lose and nothing to win.
The sun ain't gonna shine anymore
The moon ain't gonna rise in the sky
The tears are always clouding your eyes
When you're without her.
Lonely without you, baby
So lonely
I can't go on
On without her.

Lou Christie
Lightnin' Strikes
Listen to me, baby,
you got to understand
You're old enough to know
the makings of a man
Listen to me, baby,
it's hard to settle down
Am I asking too much
for you to stick around
Every boy wants a girl
He can trust to the very end
Baby, that's you
Won't you wait but 'til then
When I see lips beggin' to be kissed (Stop!) I can't stop
(Stop!) I can't stop myself
(Stop! Stop!)
Lightnin's striking again
Lightnin's striking again
Nature's takin' over
my one-track mind
Believe it or not,
you're in my heart all the time
All the girls are sayin'
that you'll end up a fool
For the time being, baby,
live by the rules
When I settle down
I want one baby on my mind
Forgive and forget
And I'll make up for all lost time
If she's put together fine
and she's readin' my mind
(Stop!) I can't stop
(Stop!) I can't stop myself
(Stop! Stop!)
Lightnin's striking again
Lightnin's striking
again and again
and again and again
Lightnin's striking again
Lightnin's striking again
There's a chapel in the pines
Waiting for us around the bend
Picture in your mind
Love forever, but 'til then
If she gives me a sign that she wants to make time
(Stop!) I can't stop
(Stop!) I can't stop myself
(Stop! Stop!)
Lightnin's striking again
Lightnin's striking
again and again and again
and again
Lightnin's striking
again and again
and again and again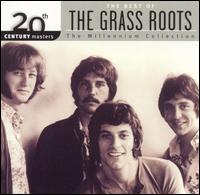 Grass Roots
Where were you
when I needed you
Don't bother cryin,
don't bother crawlin
It's all over now, no use in stallin
The love I once felt,
I don't feel anymore for you
This time I'll even,
open the door for you
You walked out when I was down
Well now I'm well off
And look, look who's comin round

Where were you when I needed ya
Where were you when I wanted ya
Where were you when I needed ya
Where..ere...ere

Well you're lookin good,
it's hard to fight it
But no use explainin,
I've already decided
That livin with you,
it's worse than without ya
I won't spend a lifetime
a worryin about ya
Oh, things got rough
and you disappeared
Now I'm back on my feet
But look,
look who's standing there

Where were you when I needed ya
Where were you when I wanted ya
Where were you when I needed ya
Where..ere...ere

Well you were so young,
and you were so wild
I knew you were nobody's
innocent child
That first day I saw you,
you really got to me
I thought I could change you,
what good did it do me
Oh, things got rough
and you wouldn't wait
Now you're tripping back
But babe, babe it's too late

Where were you when I needed ya
Where were you when I wanted ya
Where were you when I needed ya
Where..ere...ere